Create seamless UI/UX designs with our exclusive design service. We leverage the benefits of modern technologies and build a user interface that guarantees a smooth interaction for your customers. Our comprehensive design service suite aims to enhance user experience and optimize digital interfaces. Our dedicated team of designers meticulously crafts visually appealing websites, ensuring seamless navigation, intuitive layouts, and responsive designs. Our service is not limited to designing only, our skilled testers test the design in many ways to ensure an uninhibited user experience. As a full-service UI/UX design firm, we conceive, create, and build revolutionary user experiences across all channels and mediums.
+ Enterprise UX
+ Design systems
+ SAP UX design
UI/UX Design Process
At Brrandom, we undertake a comprehensive strategy for designing your user interface. From wireframing and prototyping to user testing and final implementation, we prioritize user-centric design principles to create engaging and conversion-focused digital solutions that align with our client's brand identity and business objectives.
Define the Product
Prior to product development, it's crucial to gain a holistic understanding of the project's landscape. Engaging all relevant stakeholders is the key, as it allows for the establishment of a solid foundation. Collaboratively, the team can outline project structures, establish effective communication channels, and define clear user expectations.
Analysis
As we enter the phase of delving into the valuable insights gathered from our research efforts, our team of designers shapes the visual identity of the forthcoming product, crafting its aesthetics and user experience. Simultaneously, we establish user groups and map out the intricate business workflows that will be integral to the project's success.
Final Design
Our design team operates closely to create a seamless user experience, from the initial stages of information architecture to the final user interface design. We prioritize inclusivity and active participation from all parties in the process, ensuring that everyone's insights and ideas are incorporated into the creation of wireframes and prototypes of the final product.
Testing for Validation
After finalizing the design, we rigorously test and validate all design elements against user requirements. We highly value input from testers and end users, as it plays a pivotal role in ensuring that the UI/UX design aligns seamlessly with their expectations and needs.
Create Stunning and Effortless Visuals for Your Customers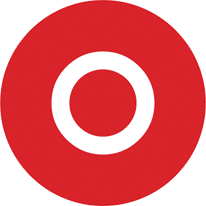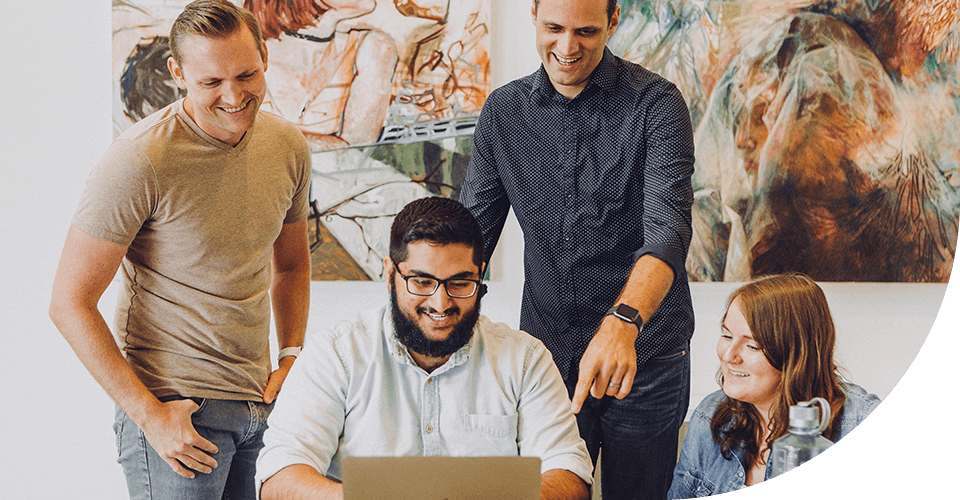 At Brrandom, we are your trusted partners in UI design for your media agency. Our unwavering commitment to creativity and innovation is something that sets us apart. Our team is dedicated to crafting user interfaces that not only captivate but also deliver exceptional user experiences. Trust Brrandom to transform your online presence into a captivating, user-friendly experience that drives results. Schedule a call with us.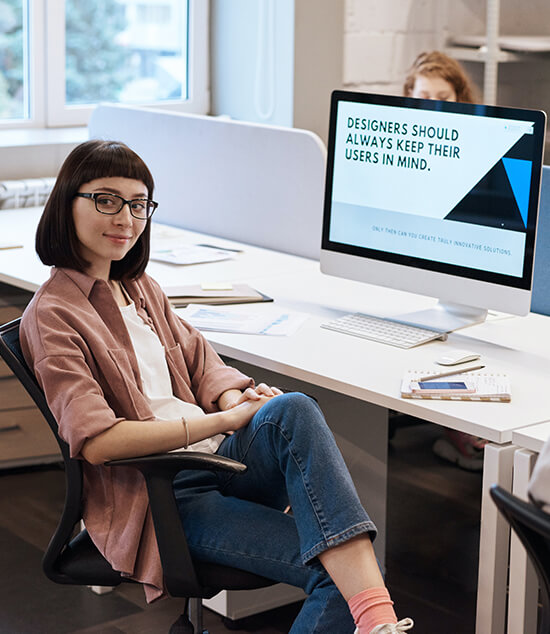 Frequently Asked Questions(FAQ)
We design ads for specific platforms like social media, search engines, and websites, and also provide cross-platform solutions that ensure a consistent user experience across various advertising channels.
Yes, we conduct A/B testing to compare the performance of different ad designs, helping us identify which design elements are most effective in achieving your campaign goals.
We use a combination of metrics, including click-through rates, conversion rates, bounce rates, and user feedback, to evaluate the effectiveness of our UI/UX designs in ad campaigns.