Get a result-oriented performance marketing approach and alter your business graph. We squeeze out the relevant customer data from the number of clicks and the rate of conversion your business receives. By monitoring the activities and actions of the respective customers, we build on the digital marketing strategy to attain the ultimate growth. Performance marketing is dynamic and it employs the latest trends and technologies to reach the desired objective. At Brrandom, we implement various techniques like Social Media Marketing, Funnel Conversion, Affiliate Marketing, Search Engine Marketing, etc. as per the requirements of your brand.
+ Search Engine Marketing
+ Social Media Advertising
+ Display Advertising
+ Remarketing
+ Native Advertising
+ Conversion Funnel
Performance Marketing Channels
For the comprehensive growth of a brand, a digital marketing agency can do wonders. They emphasize every aspect like brand image building, brand presence, content development, creative side of the brand, and outcome of the brand and also monitor the business graph closely. Our team of certified professionals takes into consideration all types of content like videos, copies, creatives, podcasts, audio, graphics, etc. and according to your target audience, implement the content and strategy required.
Search Engine Marketing
By search engine marketing (SEM) we bring your website to the first page of Google for and when people search with the respective keywords. Working with organic traffic brings good responses to your business.
Social Media Advertising
Social media advertisement utilizes social networks such as Facebook, Twitter, and Instagram to reach out to the target audience through paid advertising. This helps in conveying the desired brand message.
Display Advertising
Display advertisements are online ads that combine copy and visual elements to reach out to the target audience within as little time as possible.
Remarketing
Remarketing, also known as retargeting, is the tactic of serving targeted ads to people who have already visited or taken action on your website. Using this method, we make sure your customers keep purchasing your services and products.
Native Advertising
Native advertising also known as sponsored content is a type of advertising that matches the content (Contextual Ads) of the platform upon which it appears. Therefore, people cannot differentiate between the sponsored ads and the organic one. This gives them an effortless experience of the brand.
Conversion Funnel
Conversion funnels become necessary for a potential purchase to be completed. A conversion funnel is a process that potential customers take through and finally make a purchase.
Campaign Measurement
Our experts identify the key metrics and measure the impact of the marketing or advertising efforts based on the campaign goal.
Affiliate Marketing
Affiliate marketing is a marketing scheme where a company compensates partners or affiliates for each business created from the affiliate's marketing tactics and promotion.
Scale Your Business & Achieve the Optimal Performance Growth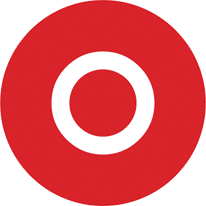 Performance marketing has evolved into a sophisticated, multidisciplinary field of digital advertising. Starting with a goal in mind helps to refine strategy and improves the chances of success. The purpose of performance marketing is to incite and track actions while granting ROI to specific campaigns or activities. Performance marketing gives power to advertisers, as they can set their goals based on budget and only pay after they achieve their desired goals. Brrandom is a digital marketing agency in Kolkata specializing in building performance marketing campaigns that connect brands with consumers. Contact us today to build a successful campaign.
Frequently Asked Questions(FAQ)
We work with a range of digital advertising platforms, including Google Ads, Facebook Ads, Instagram Ads, LinkedIn Ads, and more. We tailor our approach to the platforms that best align with your business goals and target audience.
We measure success through key performance indicators (KPIs) tailored to your objectives. Common KPIs include click-through rates (CTR), conversion rates, return on ad spend (ROAS), and cost per acquisition (CPA). Our team continually monitors and optimizes campaigns to maximize results.
It depends on several factors, such as your target demographic, industry, and the objectives you have established for your performance marketing campaign.