Our digital marketing agency offers comprehensive landing page design services that are tailored to maximize your online conversion rates. From captivating visuals and persuasive copywriting to A/B testing and performance optimization, we create landing pages that engage visitors, convey your message effectively, and drive measurable results.
Our expert team ensures that every aspect of your landing page is meticulously crafted to help you achieve your specific goals, whether it's capturing leads, promoting products, or increasing sign-ups. With a focus on user experience and data-driven strategies, we empower your business to make a strong impact in the digital landscape.
+ Landing Page Design
+ Copywriting
+ A/B Testing
+ Mobile Optimization
Development of Landing Page
A blend of creativity and data-driven strategies drives our landing page development process. We design landing pages that captivate, engage, and convert. We strategically built landing pages to guide visitors toward a specific action such as purchasing or visiting other service pages.
We provide a comprehensive look to your landing page by incorporating several crucial elements and constantly reviewing the page for further modifications.
Discovery
Before proceeding, our team develops a deep understanding of your brand, its targeted audience, and the type of service you provide. Once both parties come to a common conclusion, we move on with the content development.
Design
We focus on delivering an impactful first impression through captivating visuals, persuasive layouts, and intuitive navigation. Our designers are adept at modern tech and use it to enhance the outcome.
Content & Copy Creation
We create the content in accordance with the message you want to express and the acceptable level of substance for your intended audience. Content communicates information about the services and helps to increase brand awareness. Additionally, compelling copywriting regarding the services draws in the kinds of clients you're after and pursues them to take action.
A/B Testing & Launch
We engage in A/B testing and data analysis and fine-tune elements to maximize conversion rates and ROI. Once your landing pages are finished, we'll assist you in publishing them on your selected platform and monitoring their performance.
Increase Your Conversion Rate With Our Engaging Landing Page Development Service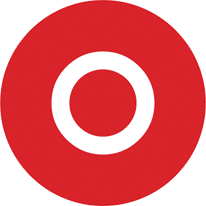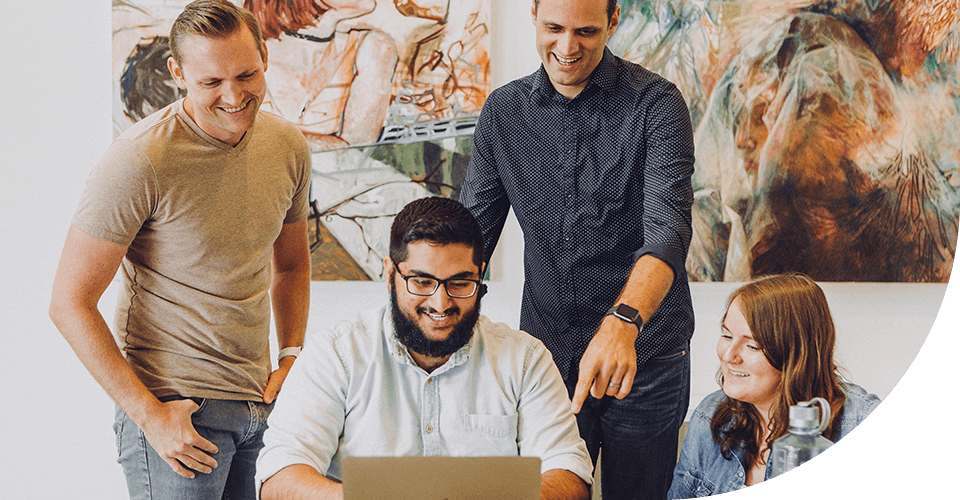 At Brrandom, we commit to a track record of delivering high-converting landing pages. Our dedicated team combines creativity, strategic thinking, and data-driven insights to craft landing pages that not only capture attention but also drive tangible results. Whether it's lead generation, product promotion, or any other goal, we are here to ensure your landing pages stand out in the digital landscape and help you achieve your objectives. Contact us earliest to elevate your online campaigns with landing pages that truly make an impact.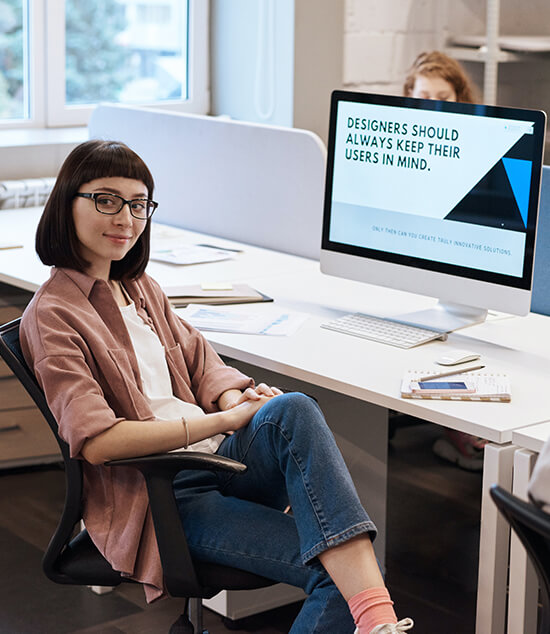 Frequently Asked Questions(FAQ)
High-converting landing pages have clear and compelling headlines, concise copy, a strong call to action, user-friendly design, and relevant imagery. They're optimized for the target audience and purpose.
A well-designed landing page can increase lead generation, boost sales, improve brand awareness, and provide valuable data for marketing analysis. It's a powerful tool for driving online success.
Our process involves initial consultation, design, and content creation, A/B testing, and final deployment. We work closely with you to ensure the landing page aligns with your objectives.